---
Welcome to the Maas Special Core Analysis Simulation Page
---
This page is based on the original EPT SCAL Interpretation web page
The simulations are carried out with DuMux
The application was made portable using Ermine
---





Please check out panterra.nl for an exciting announcement on the continuing development of SCORES!




SCORES functionality has been moved to the new SCORES web site.





Interested in Special Core Analysis? See what the Society of Core Analysts (SCA) can mean for you. Technical details of SCORES have been discussed in various SCA papers: SCA9719, SCA2011-08 and SCA2016-013 (SCA Symposium Proceedings August 2016).

A SCAL simulator comparative study using 5 test cases is presented in SCA2016-006 (SCA Symposium Proceedings August 2016). The SCORES results for each test case, showing also an echo of the used input, are available here for Case 1, Case 2, Case 3, Case 4, Case 5.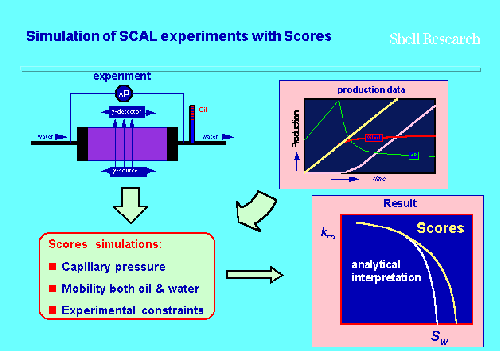 ©Jos Maas 2021
THE LEGAL TERMS AND CONDITIONS APPLY TO THIS PAGE.